Support Messianic Minutes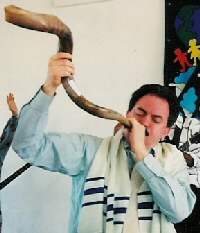 Messianic Minutes cannot survive without your support! Whatever forms of support you are able to give us, whether it be prayers, letters, or monetary donations, know that they are greatly appreciated and go 100% toward furthering this ministry.
All donations are completely tax deductible. If you would like to send a donation, please mail a check to:
Messianic Minutes
PO Box 14151
Reading PA 19612
Now you can donate online via PayPal. PayPal lets you make a secure donation from a credit card or bank account. Signing up for a PayPal account is fast, free, and easy.

Thank you, and God bless!